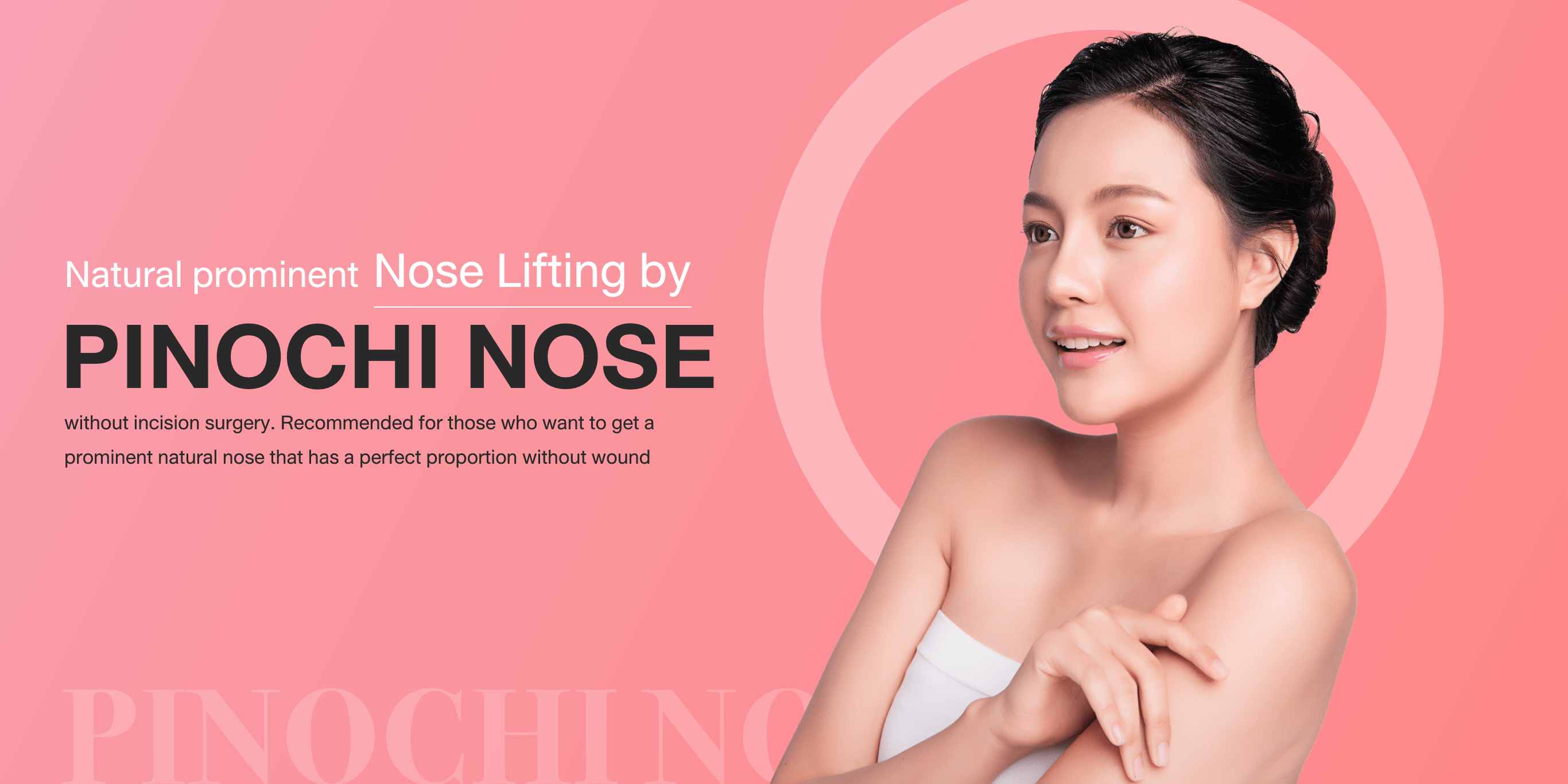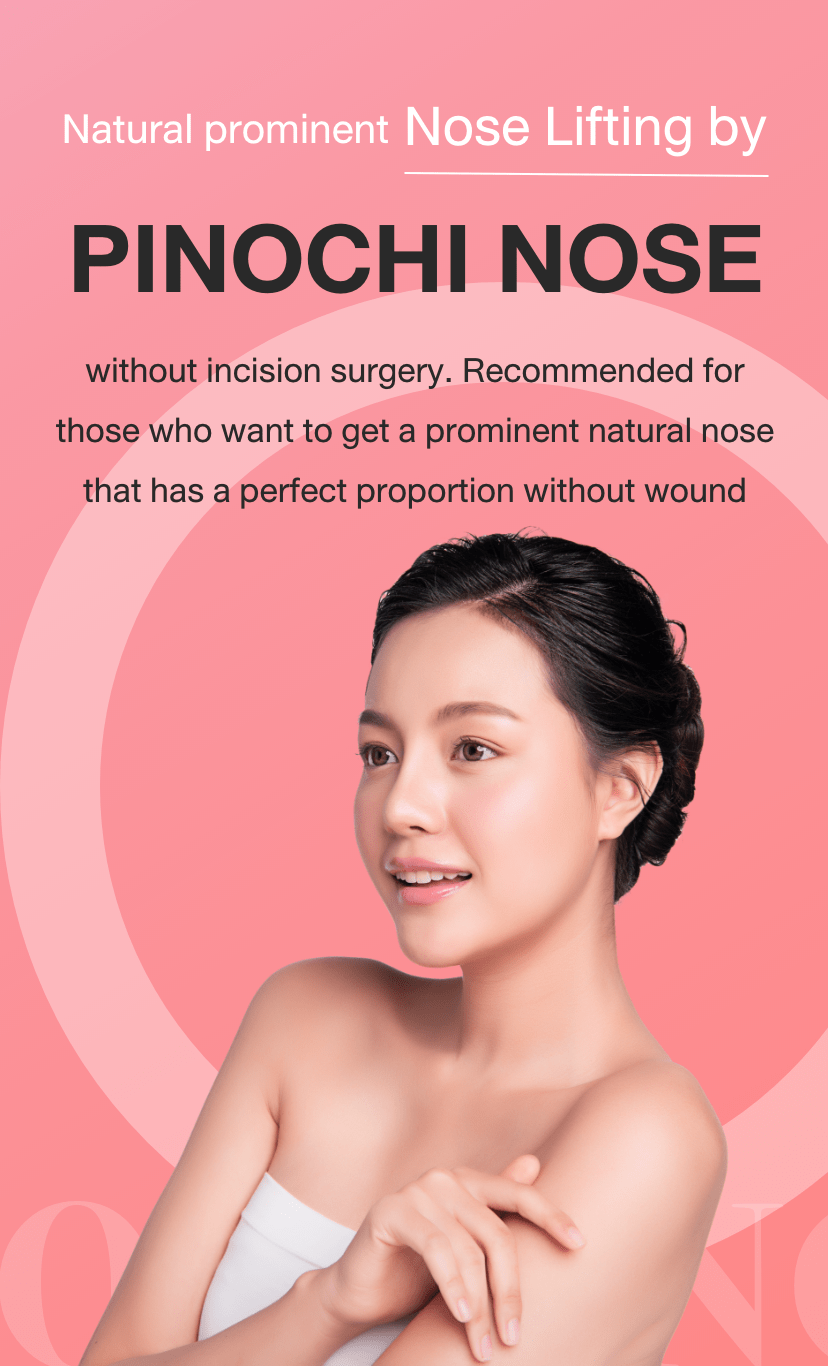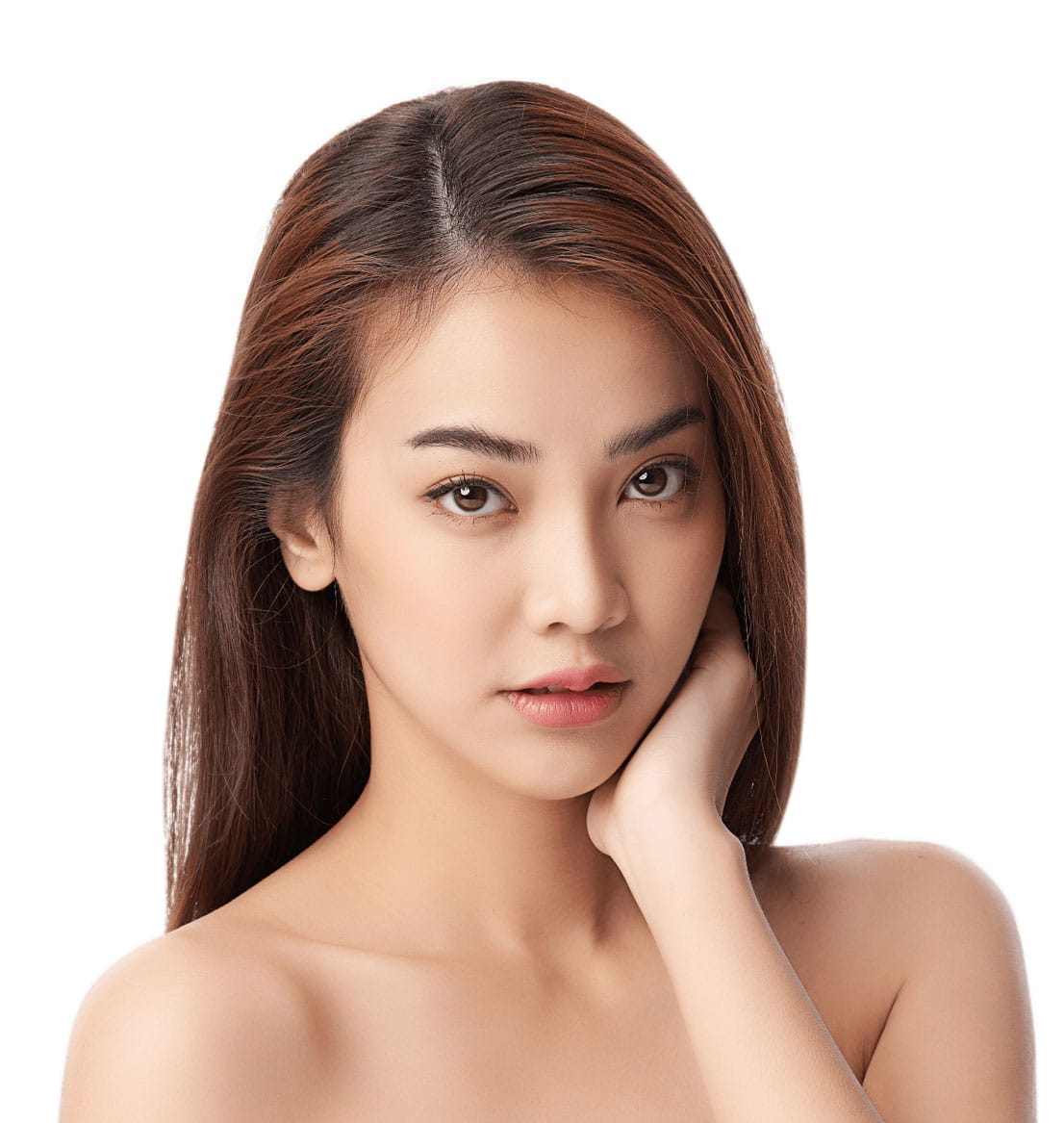 Get to know PINOCHI NOSE thread lift, natural prominent nose.
What is a Perfect nose by thread lifting?
Due to our technology, providing you more choices to choose the type of thread to optimize the perfect nose.
Pinochi Nose thread is a Chromic Catgut PDO (polydioxanone) which self-dissolves in the body, leaving no residue inside the body. The characteristic of Pinochi nose thread is 50 mm in length. (size no.2), including a cog or barb, which stimulates collagen and regenerates tissue.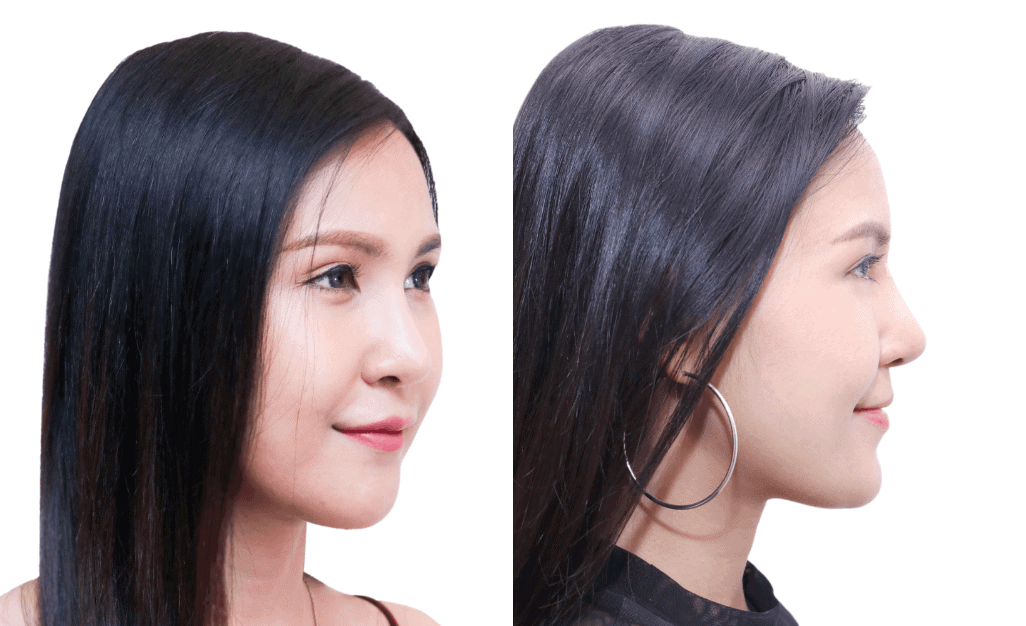 Before
After
Thread lifting process
renew the beauty of the nose using nose thread lifting.
BEFORE & AFTER
Nose thread lifting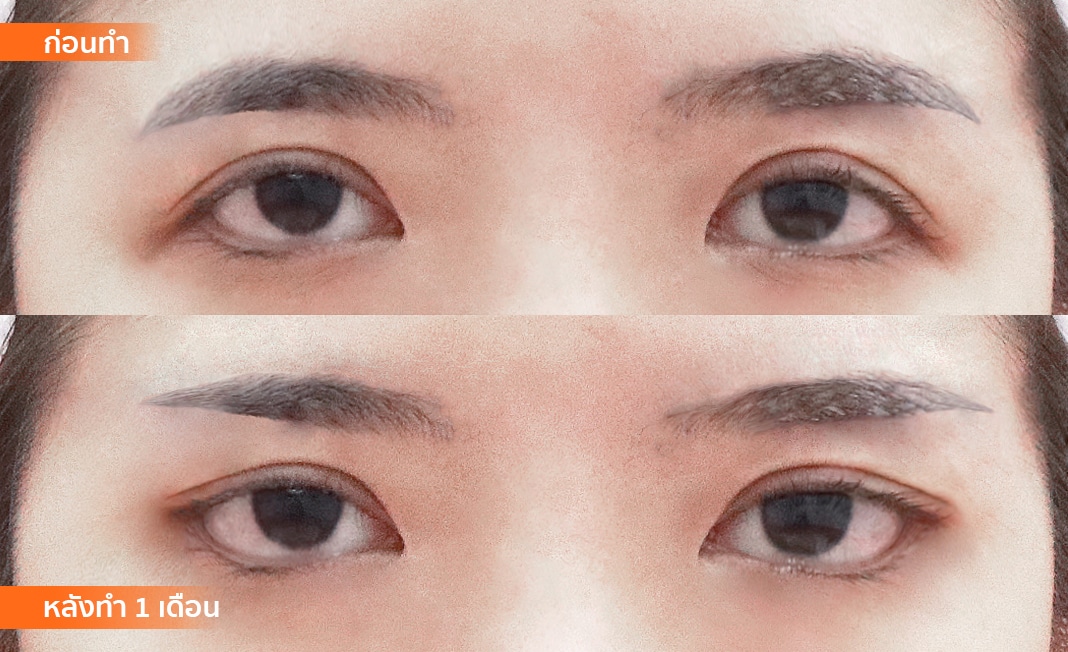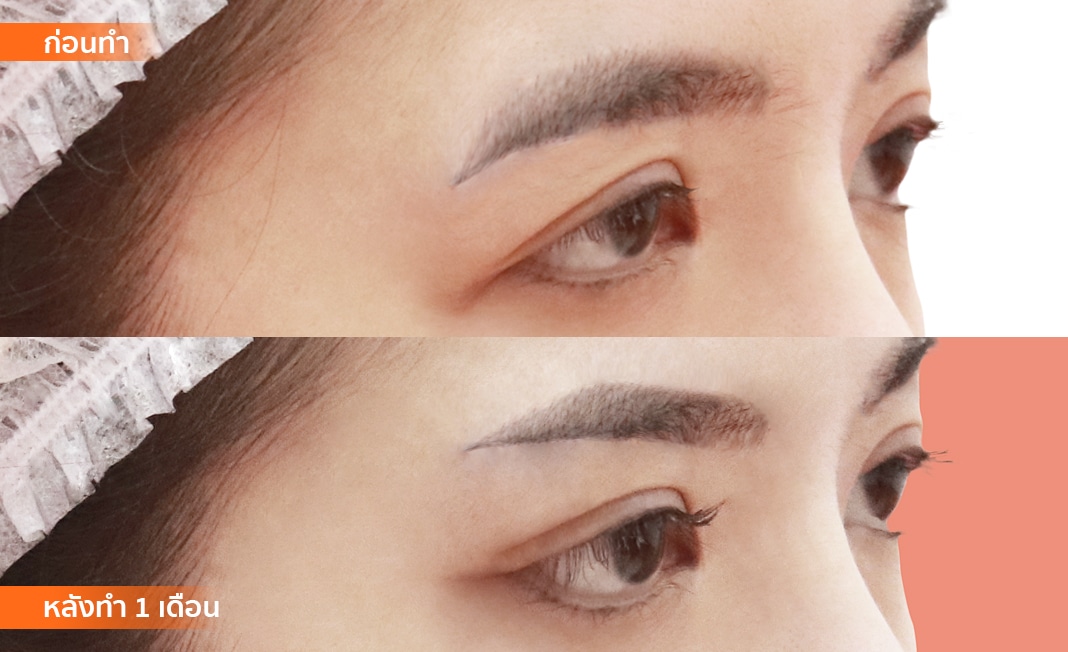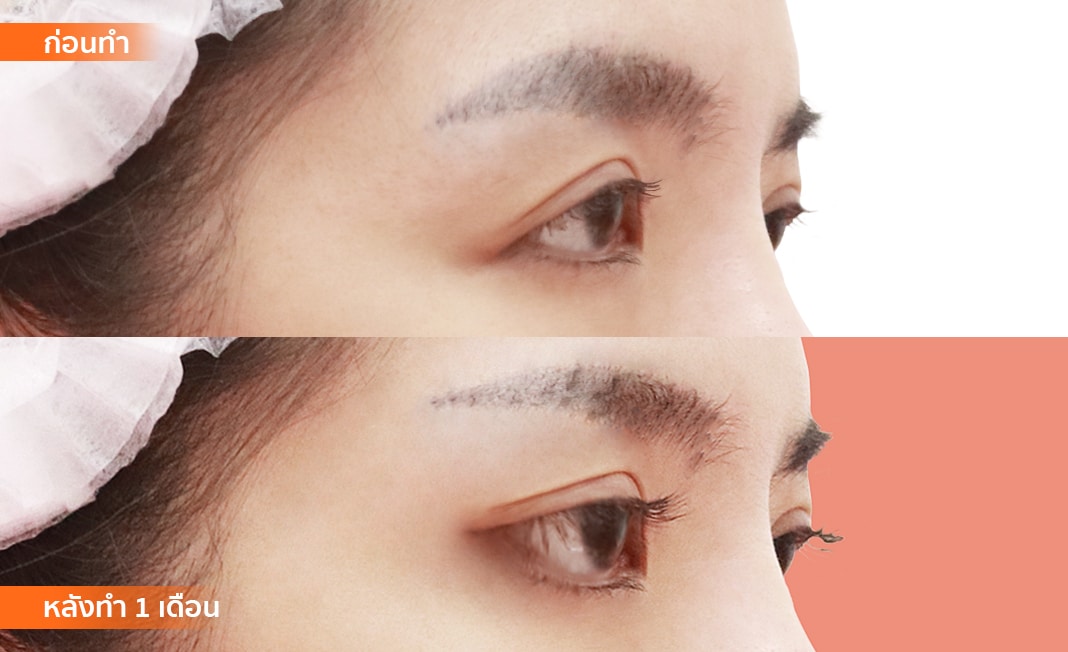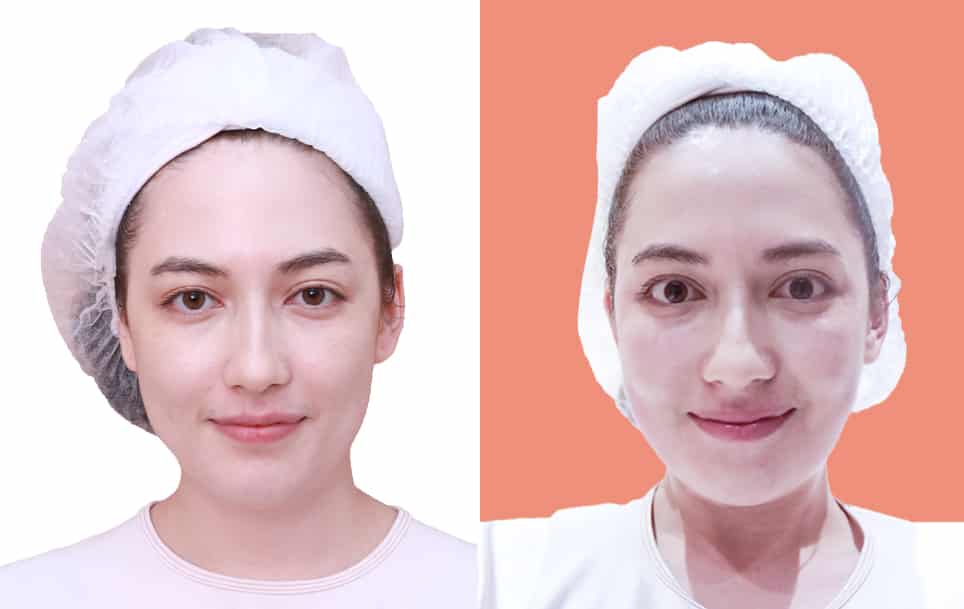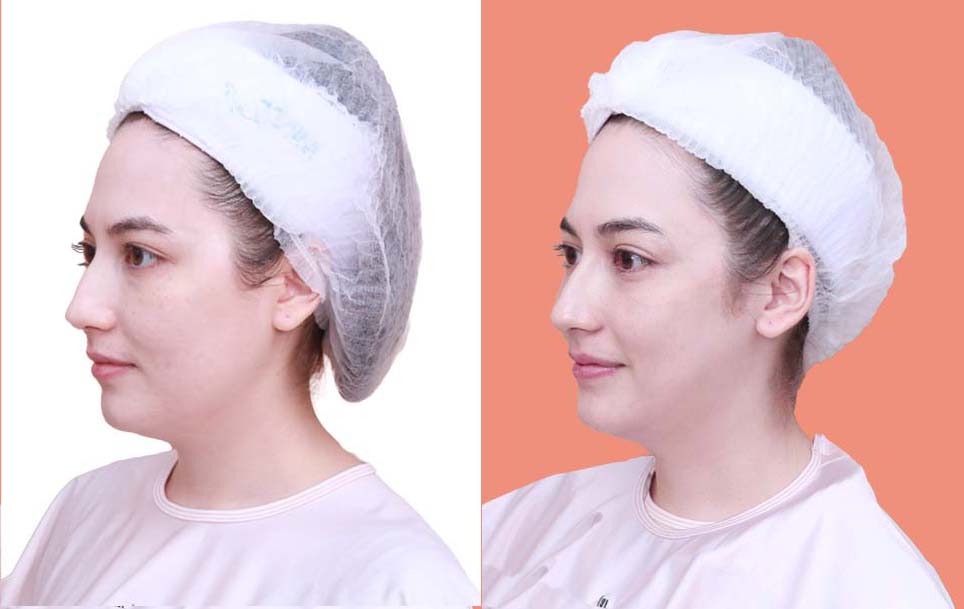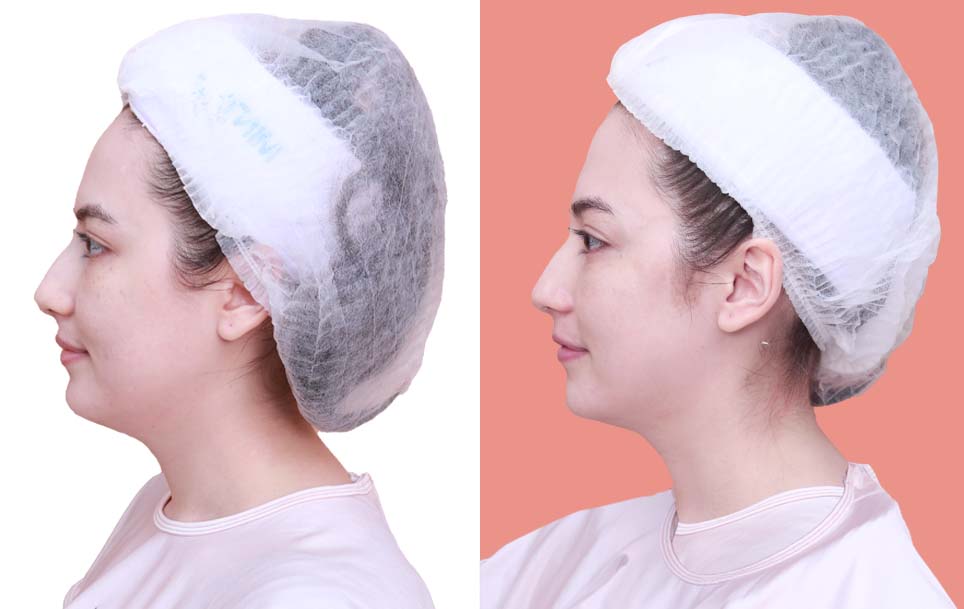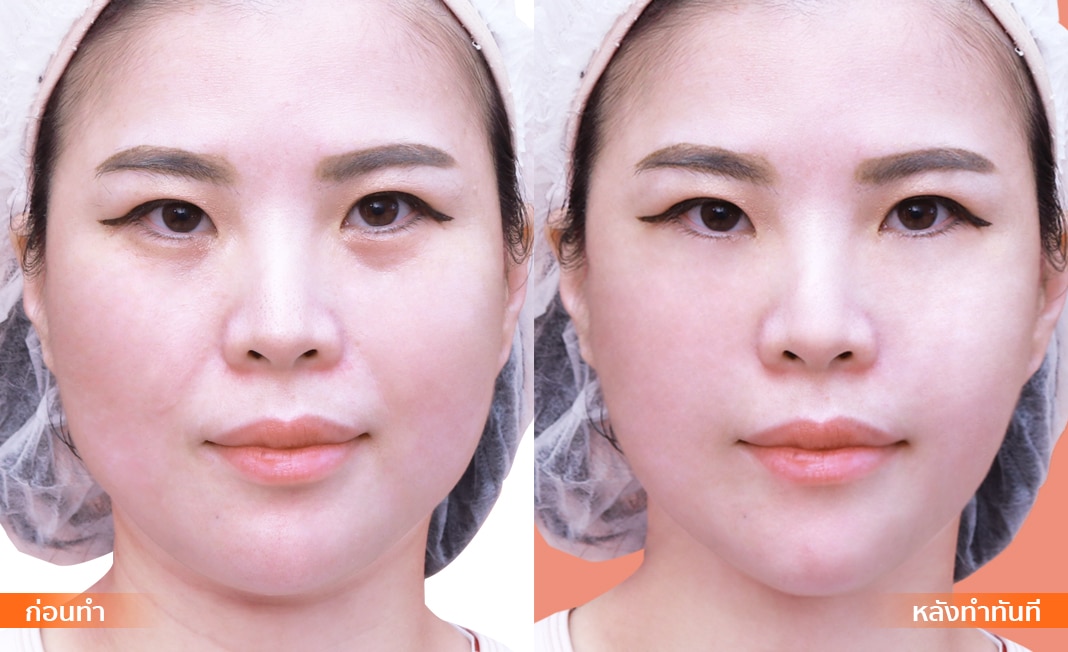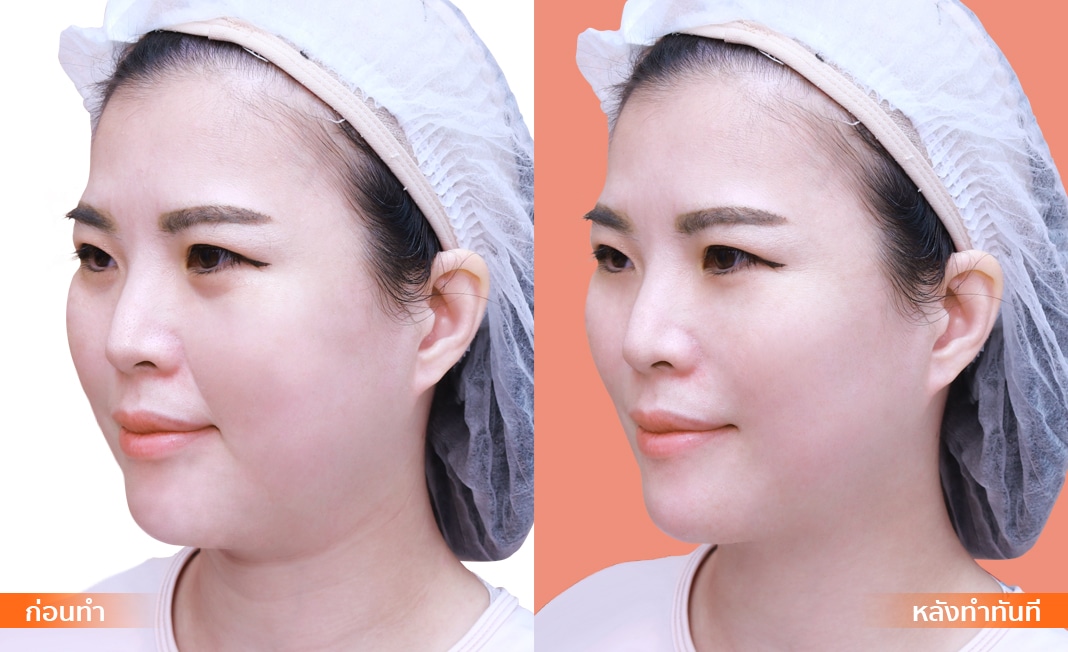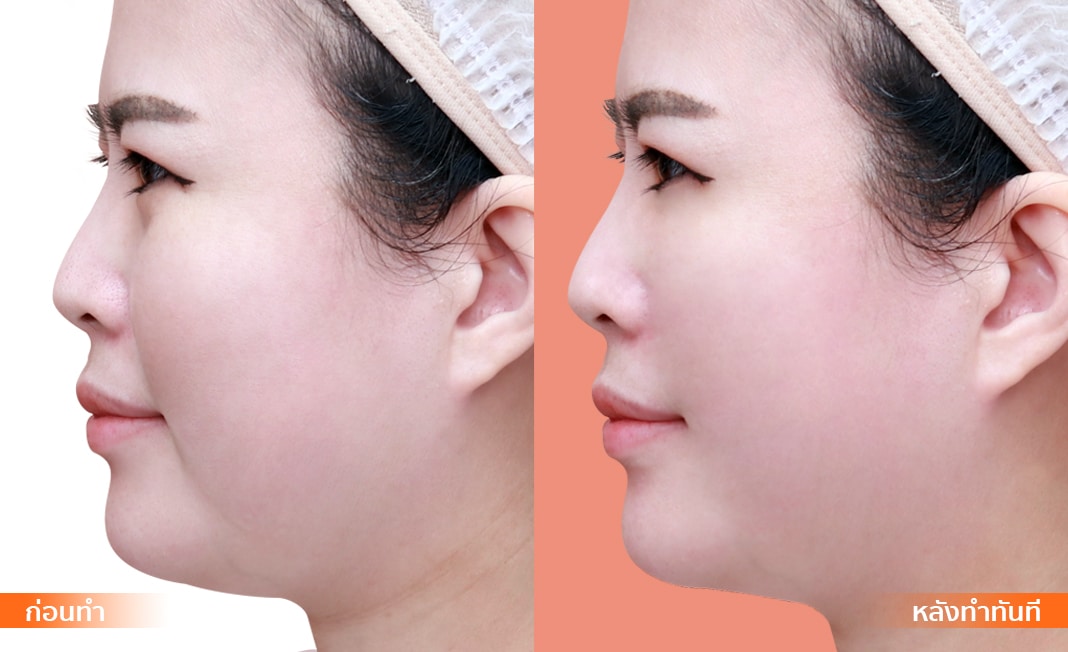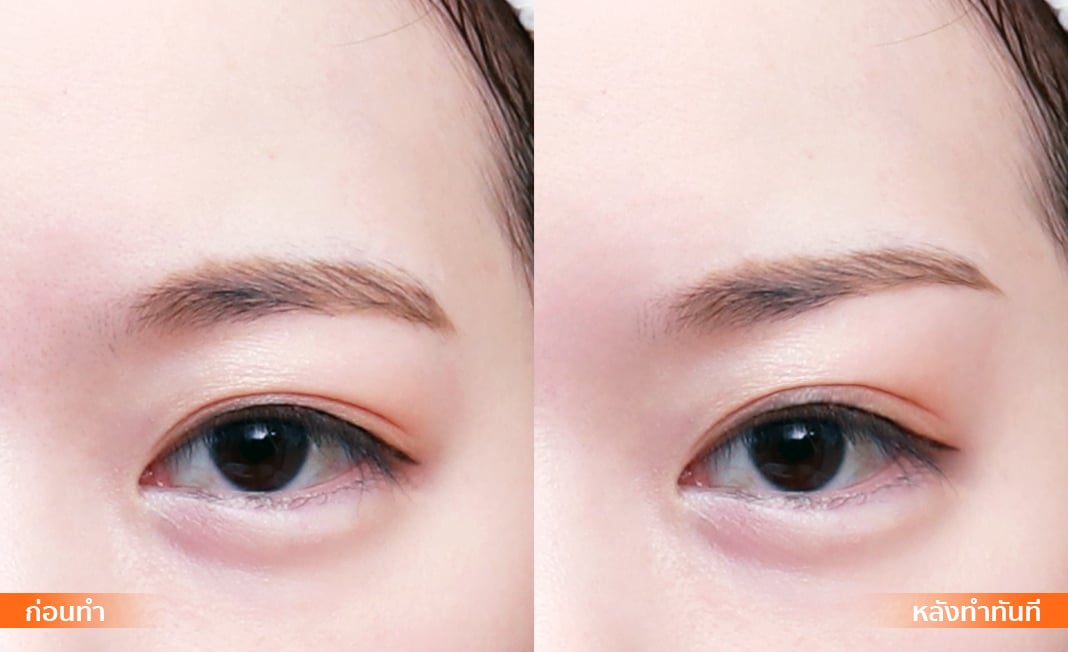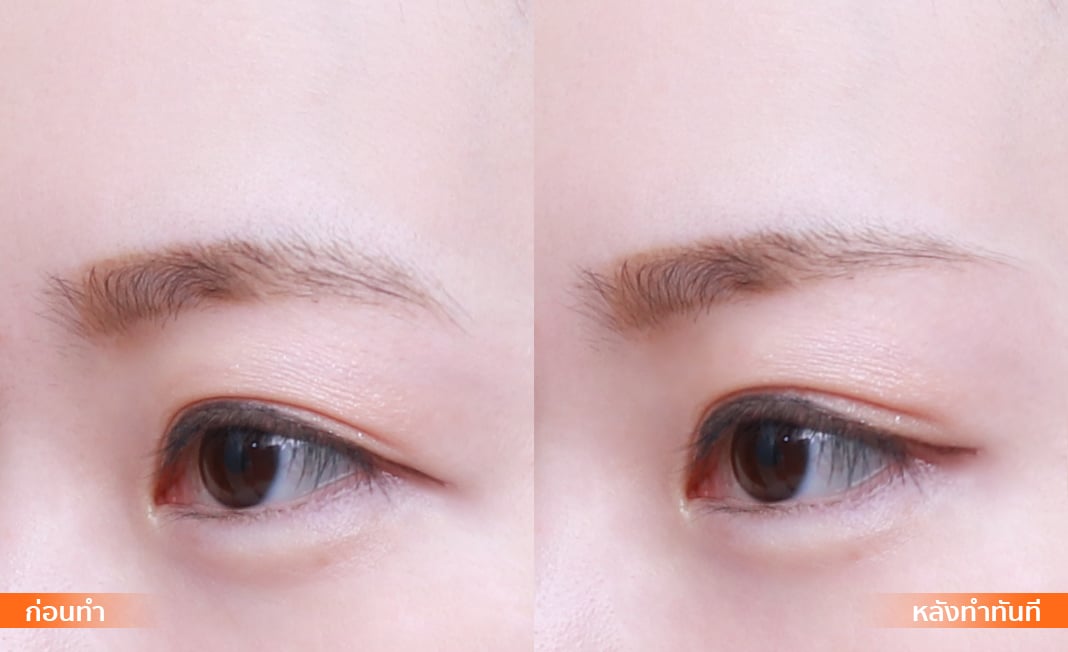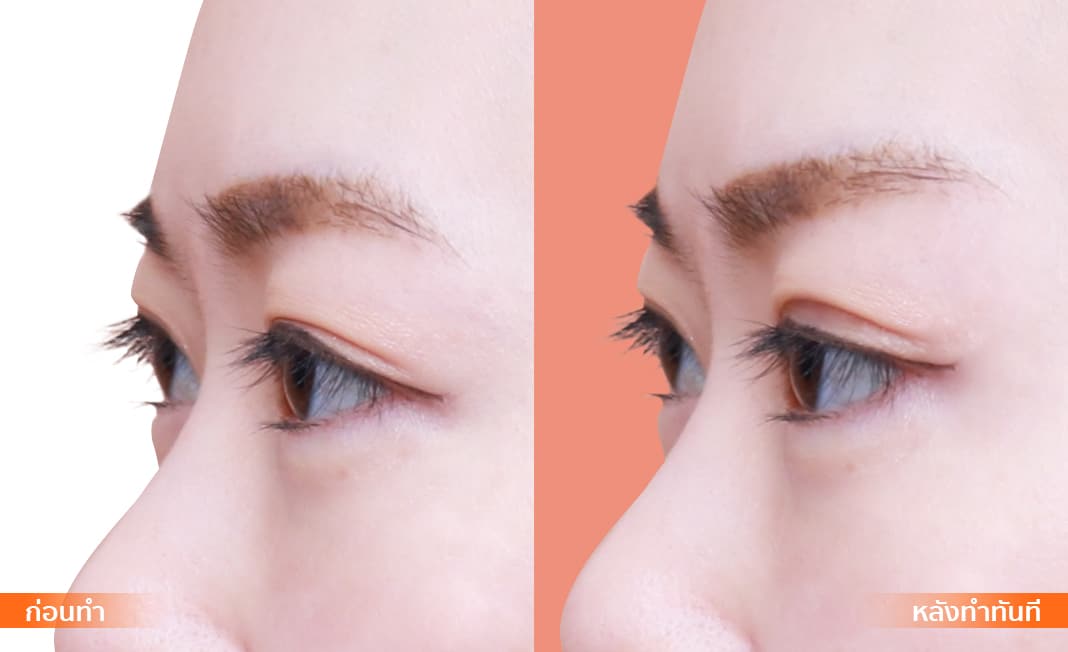 Nose thread lifting
How does the PINOCHI NOSE thread lift work?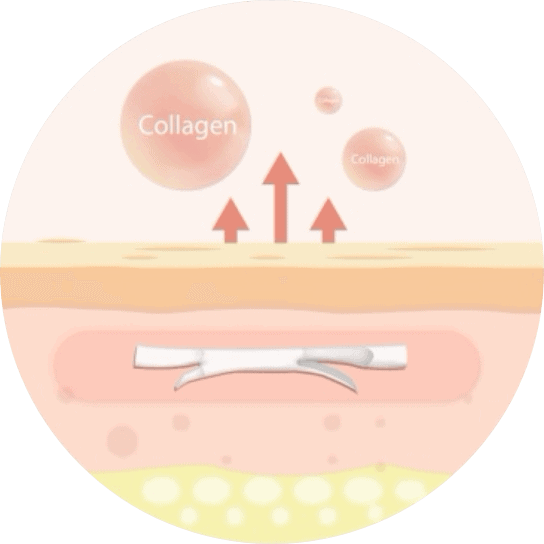 The body will automatically tissue regeneration to wrap around the thread when the thread is injected into the dermis skin.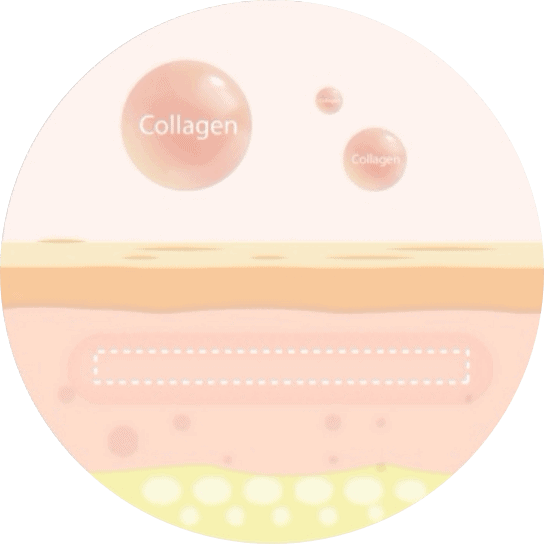 The thread will self-dissolve follow the natural process of body, leaving no residue.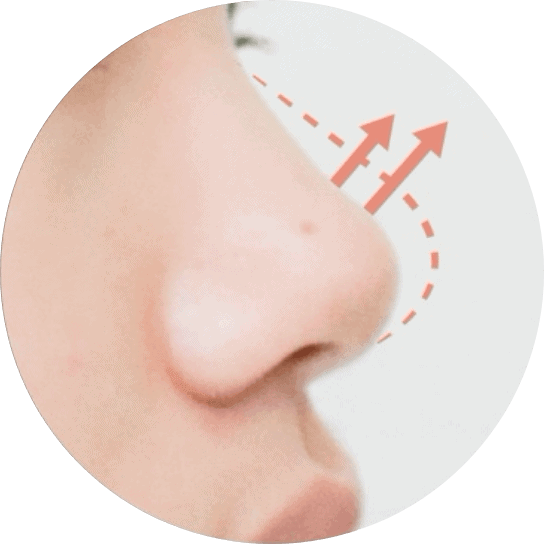 the collagen that is generated will be an eternity and continually be stimulated in the body.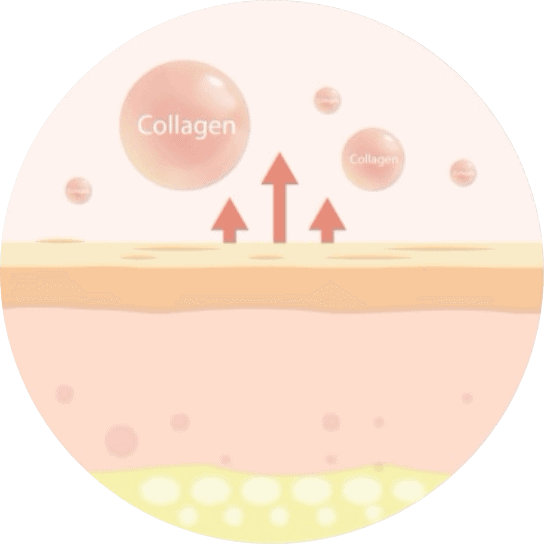 When the thread has dissolved, the body produces collagen all the time and keeps the generated collagen intact even after the thread is melted.
คนที่อยากปรับรูปหน้าด้วยการร้อยไหม แต่มีไขมันสะสมบนใบหน้ามากเกินไป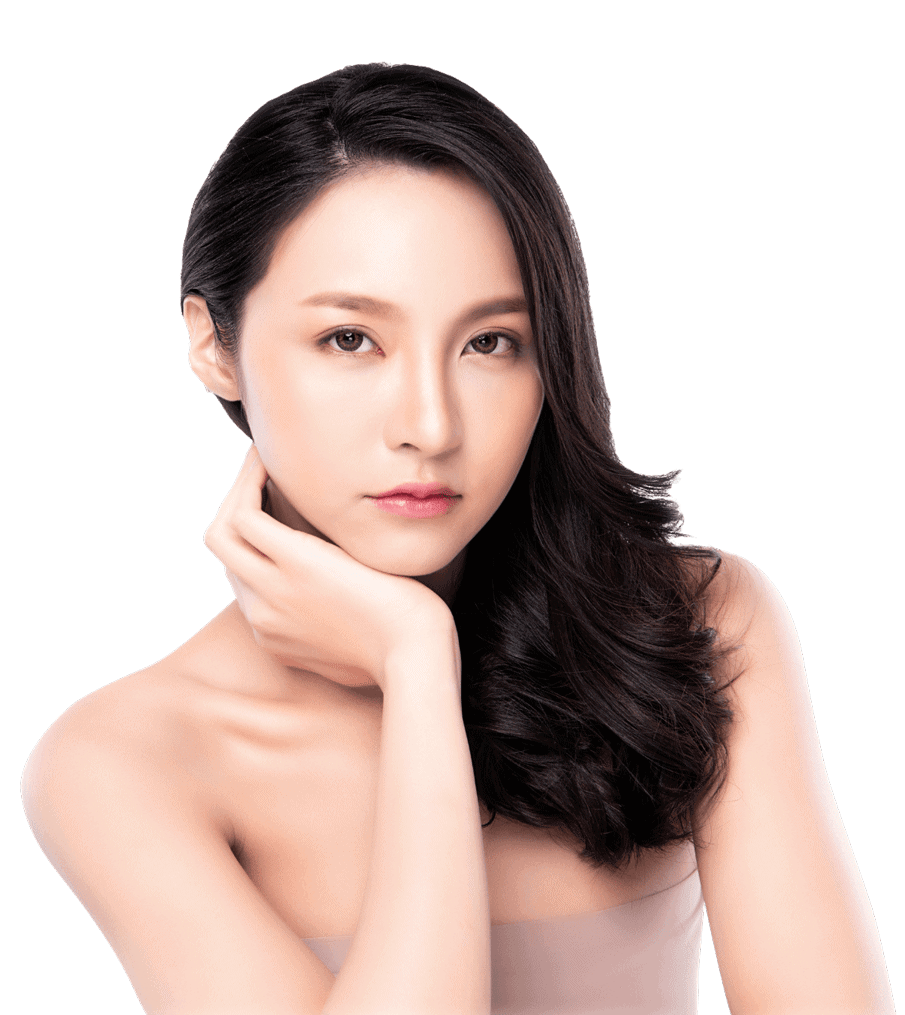 Nose thread lift
Recommended to those who?
Have flat nasal bridge and unclear nose line.
Personality enhancement with a perfect proportion nose following physiognomy.
Have droopy nose tip and want to have a perfect nose.
Suitable problem for
Nose Thread Injection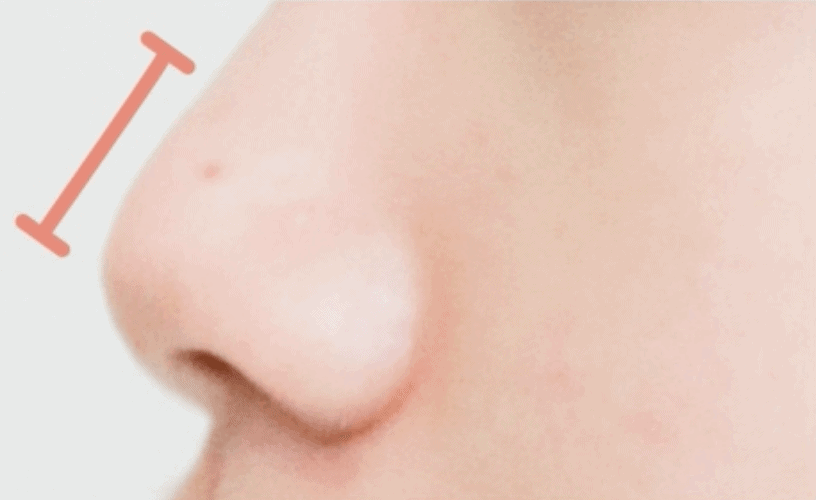 Have flat nasal bridge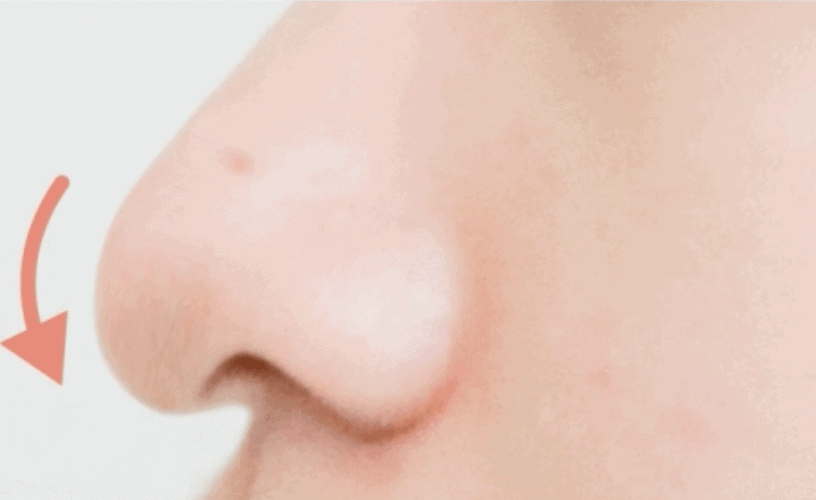 Have droopy, round, blunt and flat nose tip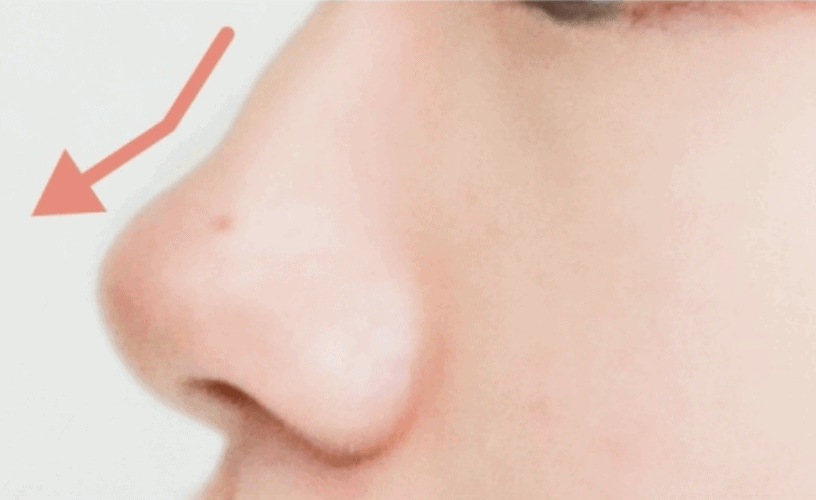 Broken nose bridge
The preparation before getting nose thread lift
There is no preparation before getting a nose thread lift because the doctor uses a small size of needle during the procedure.
Instructions after the operation
Avoid heavy nose area contact.
Avoid unnecessary makeup on nose area for 30 minutes.
Refrain from face massaging, especially nose area.
Refrain from face exposure to heat in the injection area 2 weeks.
Supplements such as collagen are required in the first period after the operation to stimulate collagen production in the body.
*In fact, there is practically no restriction for Nose thread injection before or after since it is not a surgical procedure.
For nose thread lift, there are no side effects or residue. However, the result is not long-lasting compared to rhinoplasty.
The incision is as tiny as an ellipsis, only 0.1mm, which is different from rhinoplasty (Open Incision Method) that left a big incision.
There is almost no restriction after the operation. However, the food in the type of fermented food should be avoided.
The effect will be long-lasting for 18 months or 24 months depending on thread type. When the thread has already dissolved in the body, the tissue that was generated will remain in the body because it was created around the thread.