Ruby No.5 technique, restoring firmness, reducing wrinkles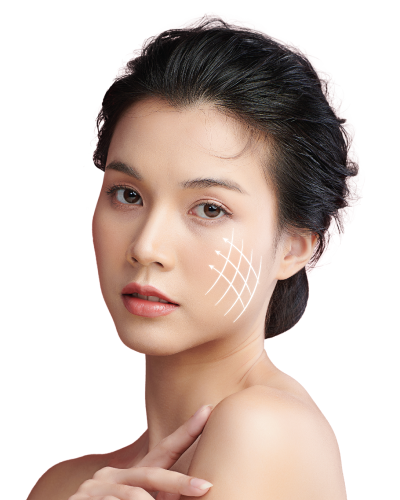 Ruby No.5 injecting melted silk ruby crystal structure stimulate collagen production restore firm skin structure.
Trouble of people aged 30+ as the age increases, wrinkles, sagging start to be problems. Ruby No.5 silk is an innovation in anti-aging dimension.
You… don't have to use filler. Ruby. No.5 is insertion of Ruby structured thread (Multi-Screw) under the skin layer to stimulate skin rejuvenation.
The body creates collagen around threads. While after injection, threads begin to dissolve.
For the face repaired by the body, the skin becomes visibly fuller and tighter.
This method can lift and tighten, rejuvenate for up to 5 years by replacing injection of fillers.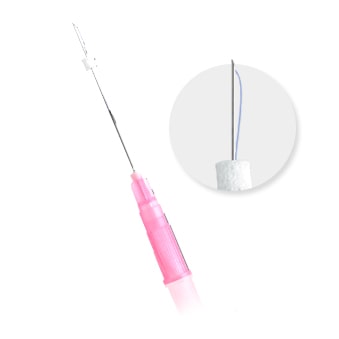 Ruby, new innovative silk premium material. Special appearance design (Multi Screw) only at Waleerat Clinic
Ruby crystal silk coated with W-Cell. Origin of skin stimulation.
Build collagen tissue (Cell Regeneration) and incorporating anti-gravity injection technique 'Vector Lift' to help tighten Optimize page appearance
Lift the skin, reverse gravity
It only takes 15 minutes to inject.
Can continue to work after doing. No need to recuperate.
3 problems that suit injection Ruby No.5
Step
Silk injection, skin tightening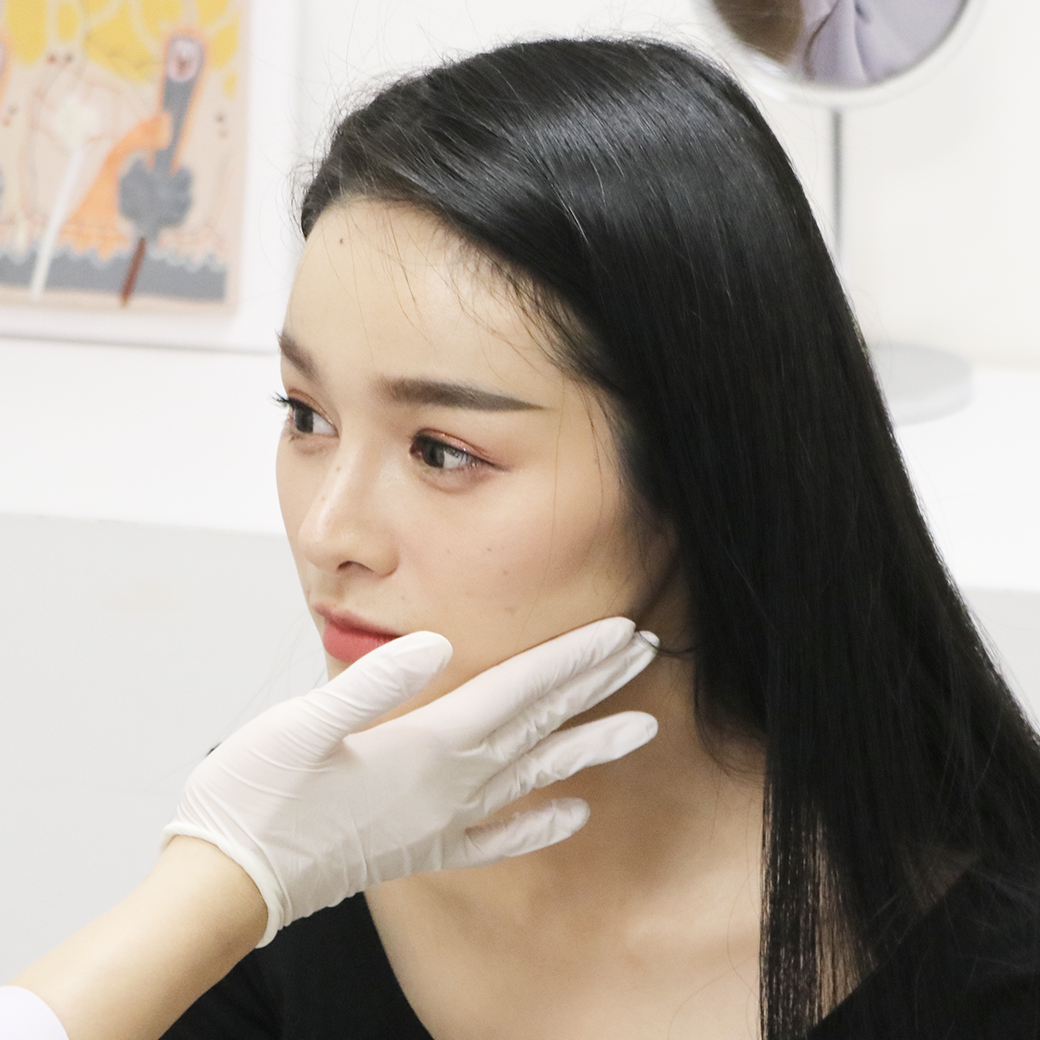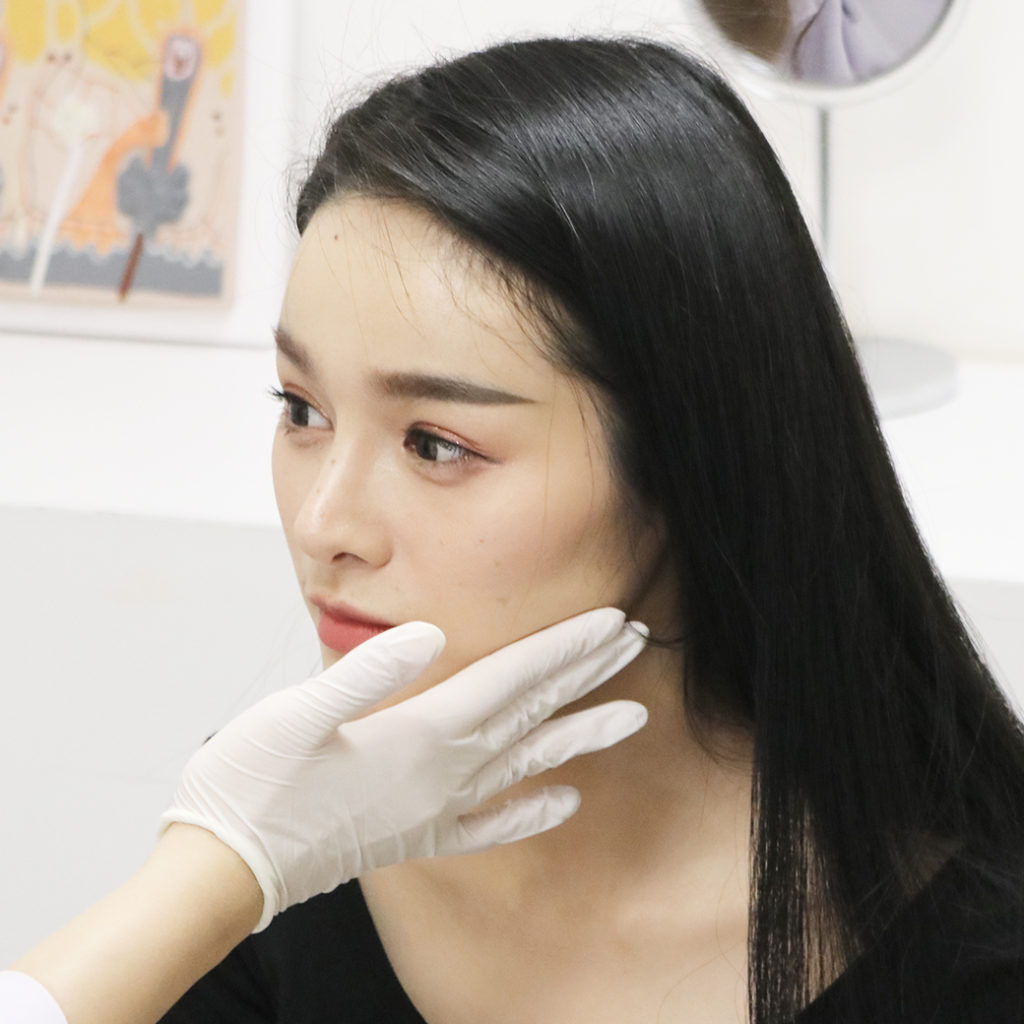 1. a doctor assesses the face problem analysis to assess the appropriate amount of silk.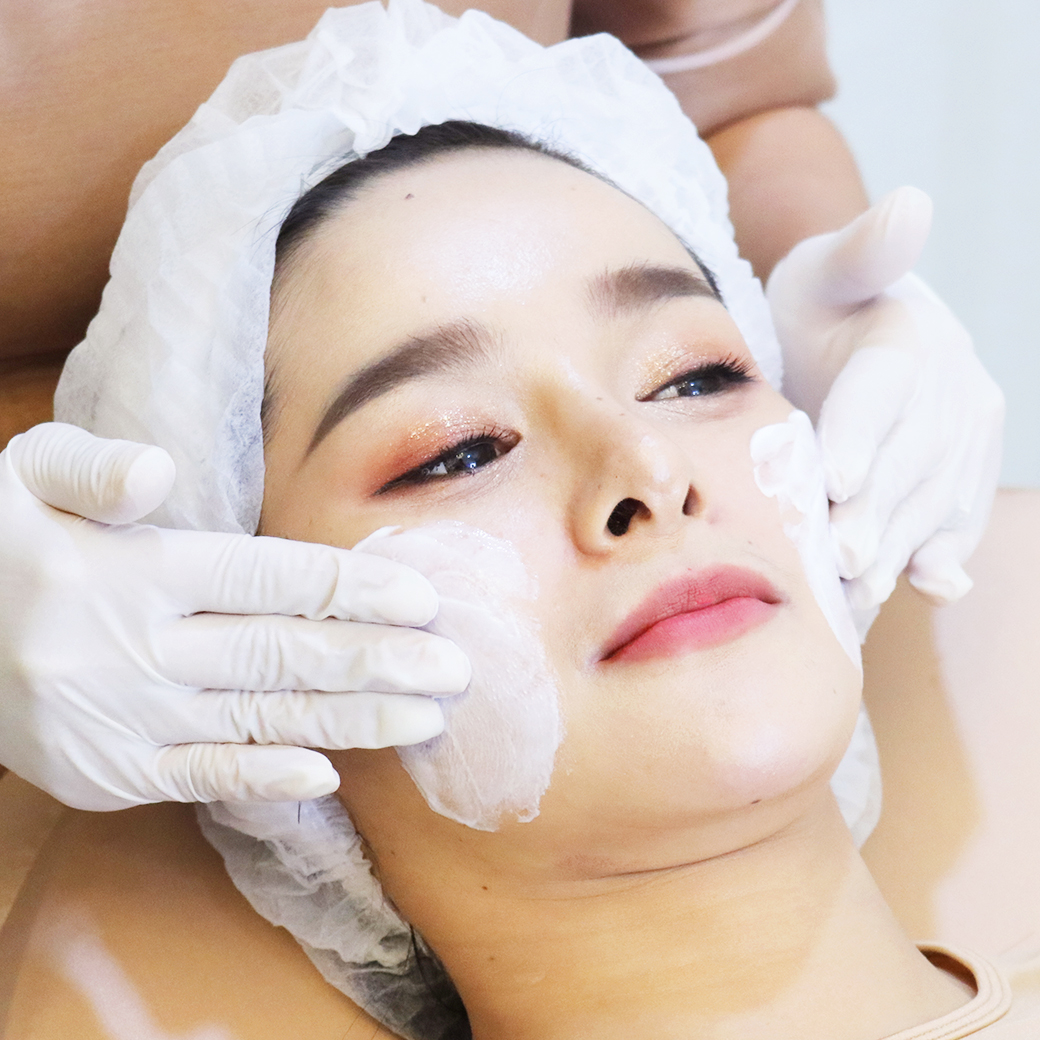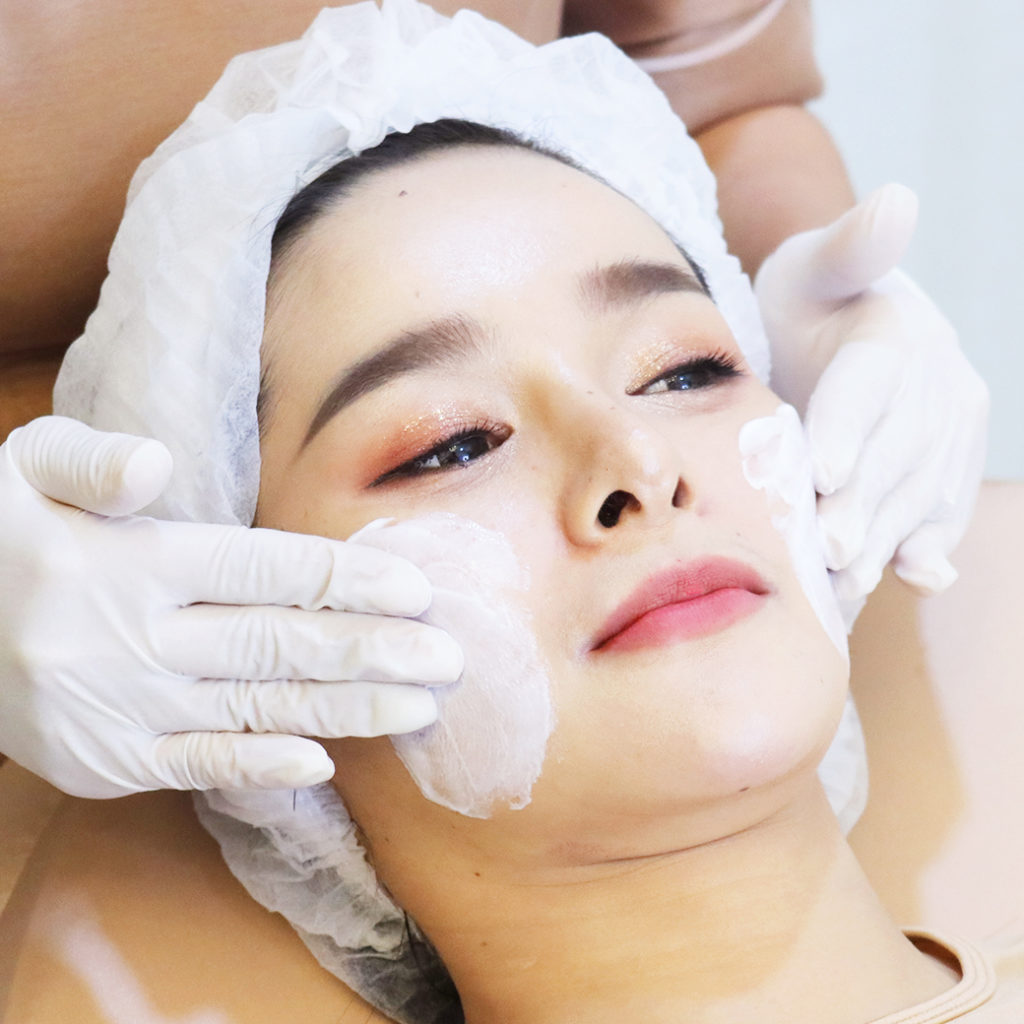 2. Will the doctor determine the orientation point? in order to get the most clear results.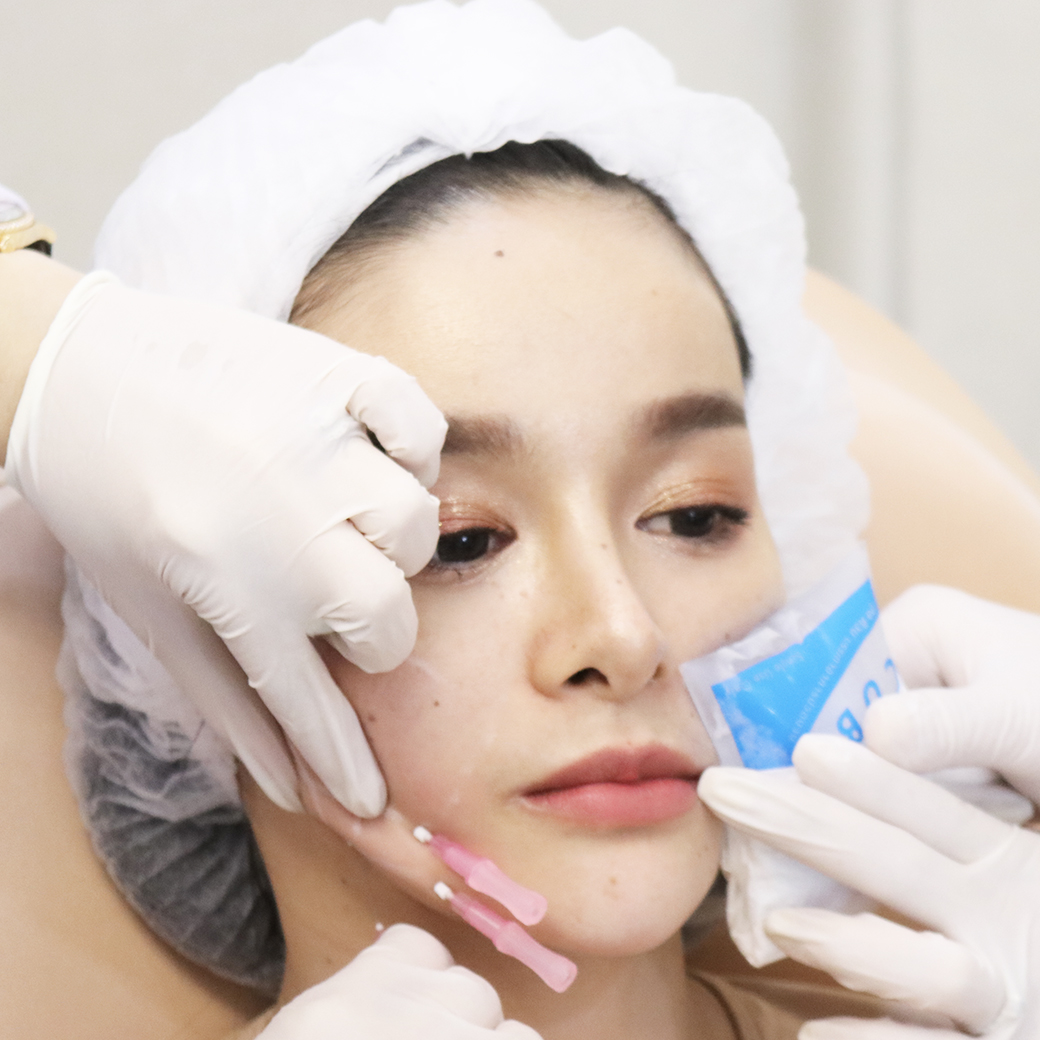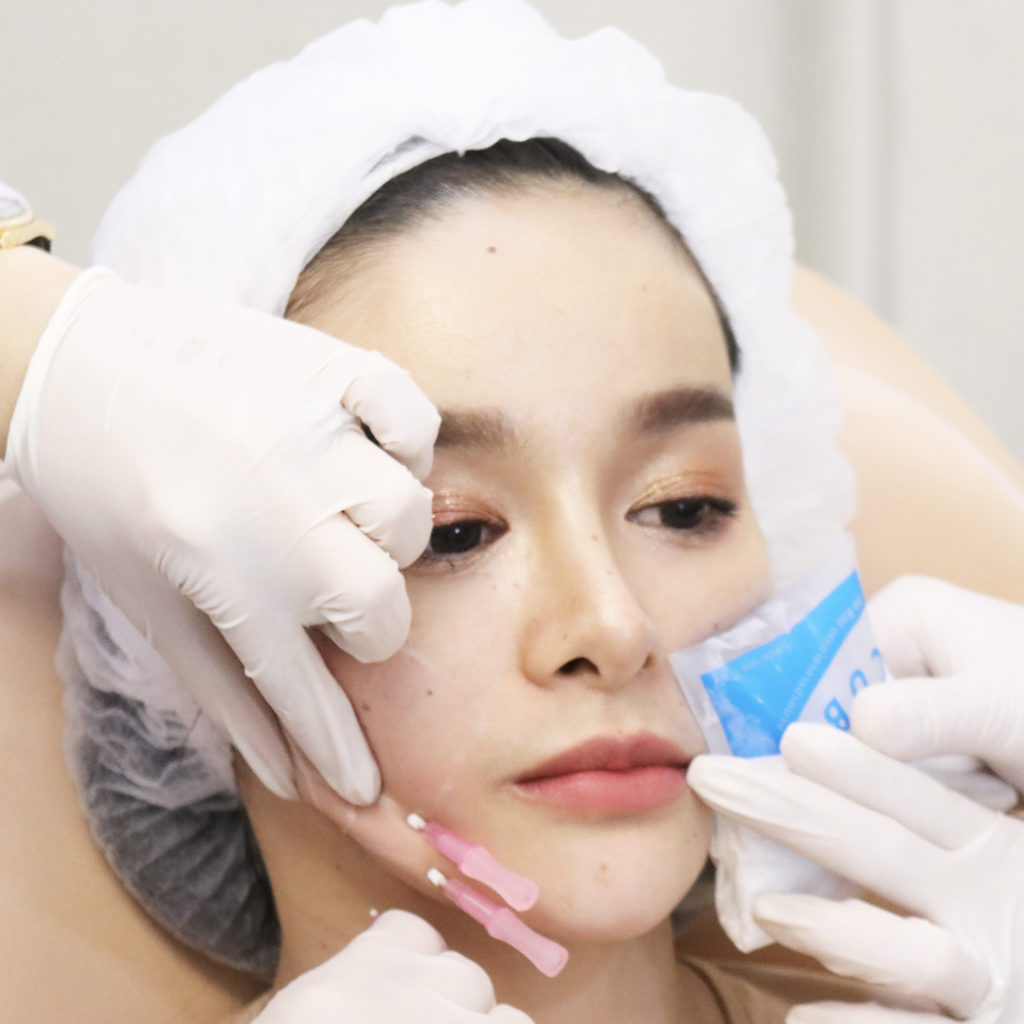 3. Cold compress while injecting to reduce pain. Little pain, just an ant bite.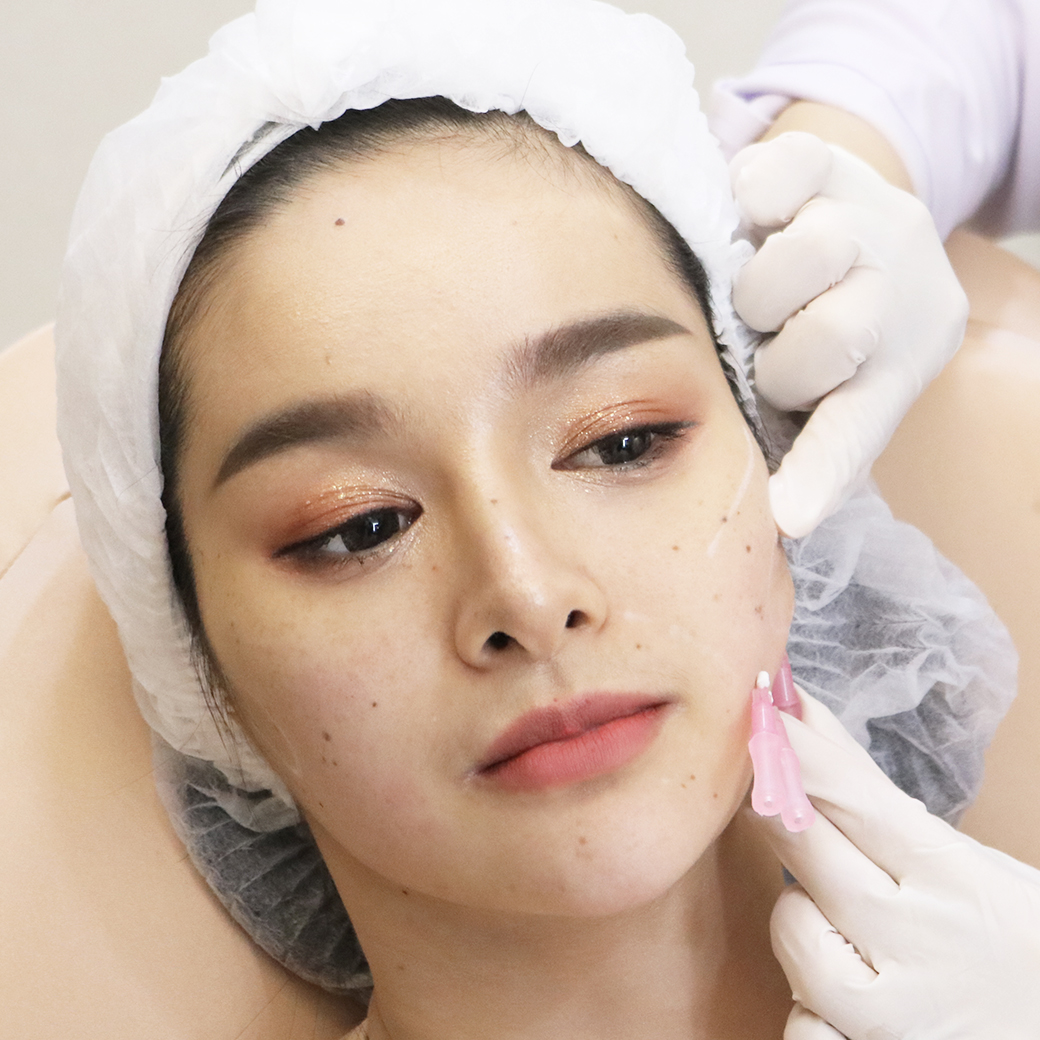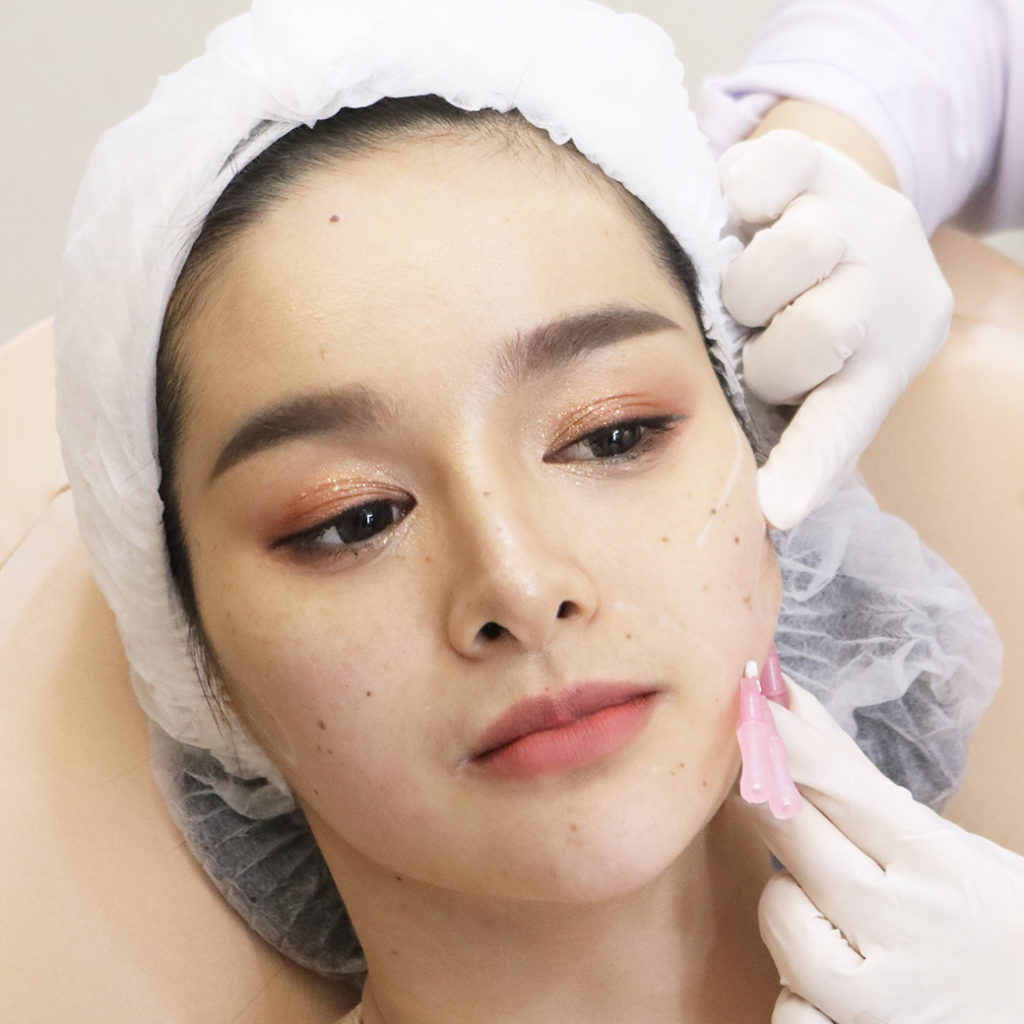 4. After placing Ruby No.5 into the skin layer. Small wounds can heal on their own.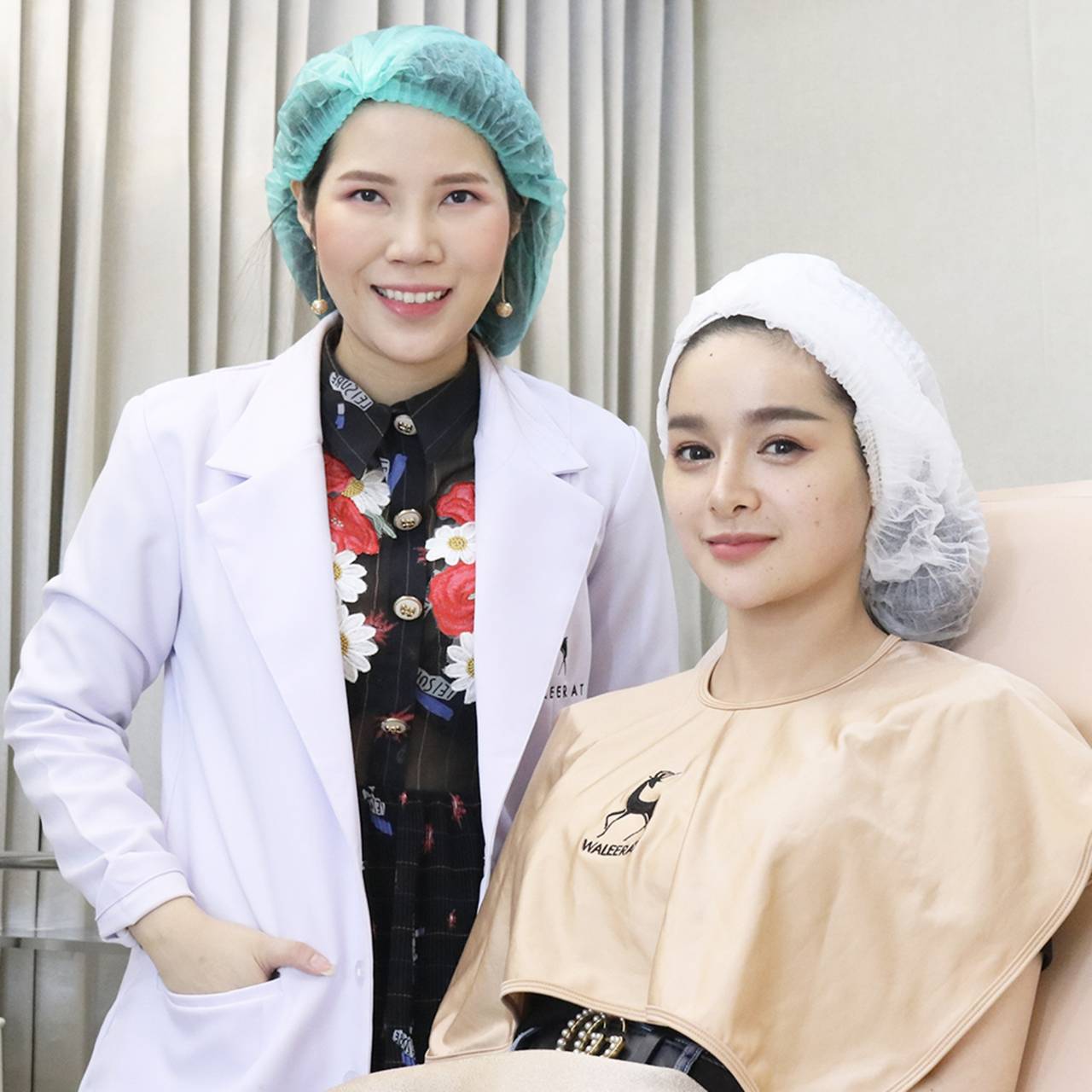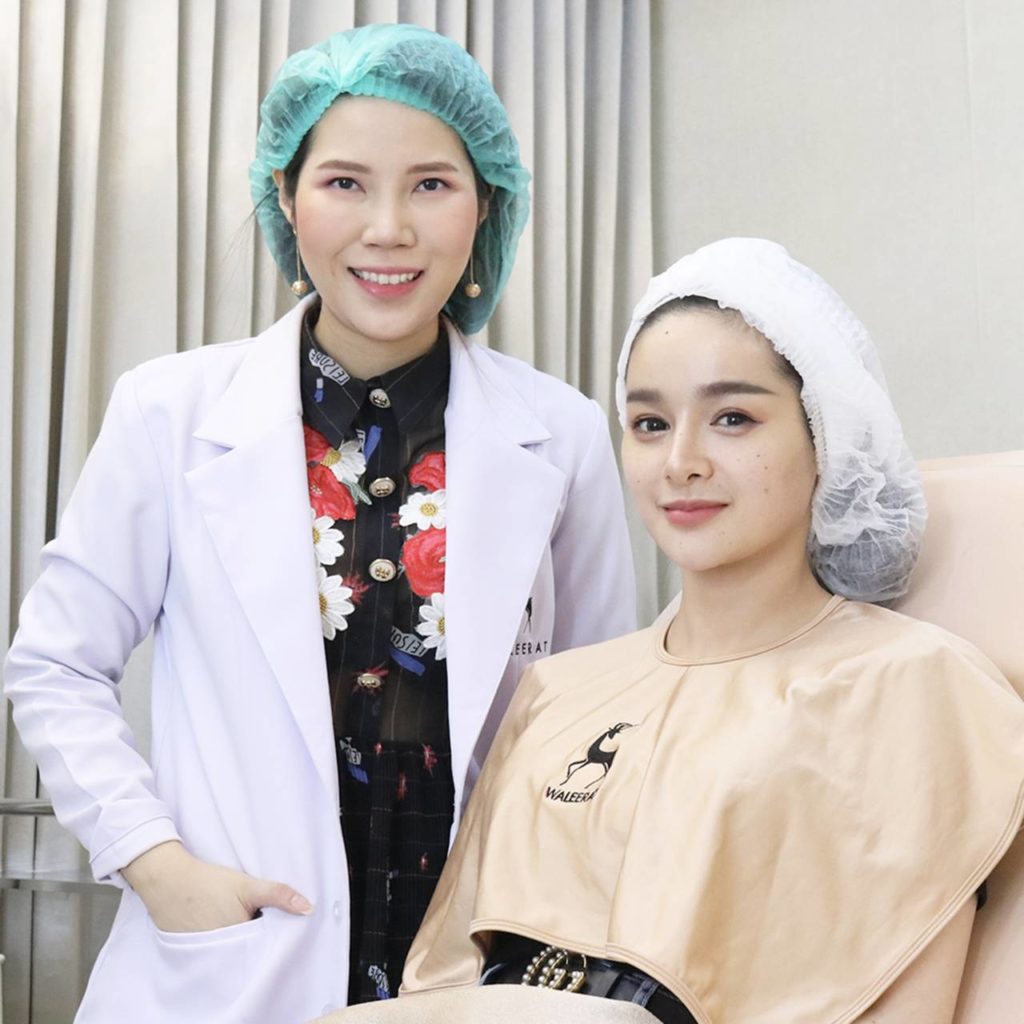 5. After the injection, the doctor made an appointment to follow up on the results. Make an appointment to follow up within 1 week
AFTER RESULTS immediately tighten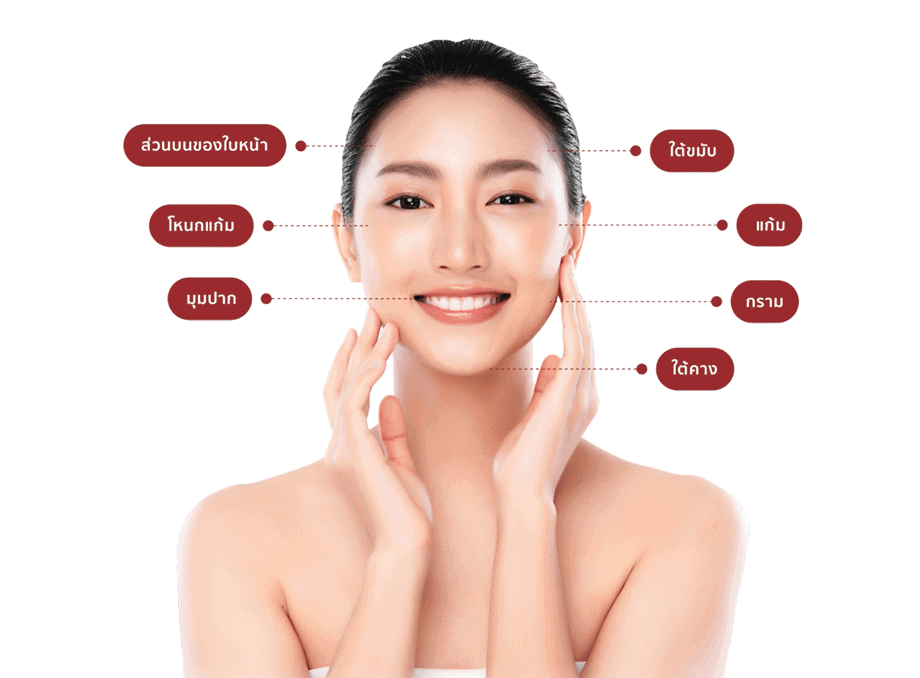 self care after Silk Thread Onyx
After injection will feel the change immediately after the procedure, the skin is immediately tightened by 20% see full results about 2-4 weeks.
The first time after doing it is recommended to drink a lot of water 1-2 liters/day to stimulate the body create the most collagen.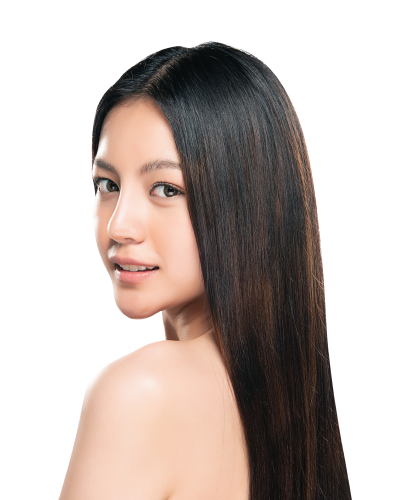 No need for vitamins Or any supplements before injection?
Avoid wearing make-up for about 6-8 hours after the procedure.
Drink at least 1-2 liters of water/day to stimulate fat removal.
Refrain from massaging and moving your face a lot at the injection site for 2 weeks.
Take supplements and vitamins to stimulate collagen.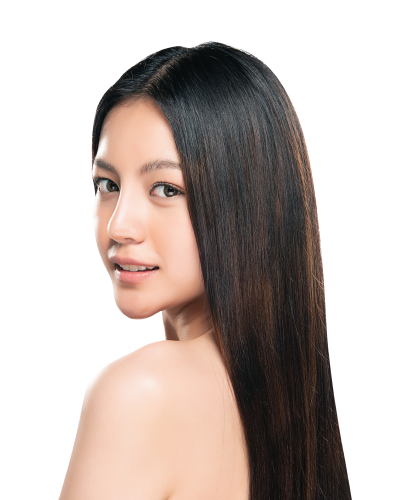 Copyright © 2022 Waleerat Clinic